Delhi Web Designer
If you are looking for a reliable as well as professional
Web Designer in Delhi
you have reached the right place. Now, allow me to introduce myself. I am
Vikram Chouhan
and offer comprehensive
web design and development services in Delhi
. I have a
Web Design Company in Delhi
and have a huge clientele. Born and raised in
Udaipur
, Rajasthan I now offer quality web design services to the customers in and around Delhi. Once you avail my services, I am confident that you will not look for any other
web design agency
ever! I not only design stunning websites but also implement SEO tactics in the sites developed by my company.
If you want a web development agency in Delhi with expertise in various web design tools and technologies, your search ends here. I am proficient in using the latest web development tools and frameworks including CMS applications and PHP. As the most preferred Website Designer in Delhi I ensure the websites are compliant with W3C standards. Whether it is an e commerce website or a database driven site- I can develop everything. It does not matter how big or complex the site is- I can handle it all. The Websites created by me are mobile compatible and responsive too. I also ensure the sites are user friendly and there are no bugs. In fact, I ensure the sites are tested multiple times before delivery so that there are no usage woes. Besides, I also use client inputs and ideas to ensure the output is up to their expectation. As the most reliable Web Developer in Delhi I strive to deliver each project within deadline. I use only ethical SEO measures to ensure your site ranking goes up and stays on top.
As the Best Web Developer in Delhi, India I offer reasonably priced packages for the clients. I encourage you to check my web design, development package rates and compare with what the others offer. You will surely be in for a surprise. You may reach me by calling +91 96028 41237. I am here to address all your web development needs.
I'm currently available for freelance work.
Contact
+91 - 96028 41237
or
Write me about u'r Project.
Direct WhatsApp
/
Get a Quote
Most Innovative and Interactive Websites for Clients and Customers.
The websites that are created by my company are professional along with being usable and highly creative.
As a leading web developer in Delhi, I make sure that all the websites on which I work are hand-coded. I never copy codes from elsewhere and use them in the websites. WordPress and Joomla are the preferred choices of CMS used for creating the websites. For animations and similar effects, Flash is used. Along with web designing and development, I am also planning to offer services for iPhone and Android app development in near future.
Client satisfaction is the main motto of my company and I try by all means to maintain that. I believe in building a long lasting relationship with the clients. Tell me your requirements and I will try to configure the best website plan for you. I promise to meet stringent deadlines without compromising a bit on the quality of work.
---
Our Services
Most Innovative and Interactive Websites for Clients and Customers. The websites that are created by my company are professional along with being usable and highly creative.
Web Design Service
A web presence is mandatory for any business that seeks growth and staying ahead of industry rivals. However, you cannot just choose any web design firm to get your brand website developed in the proper manner! For those looking for reliable and versatile web Design Company in Delhi, there is one solution. Look no further than Vikram Chouhan Delhi Web Designer. We offer comprehensive web design solutions for clients with different requirements and budgetary ranges. Whether you need an ecommerce site or a blog site for your company- just get in touch. We are the last word for professional and reliable Website Development in Delhi.
We offer Web Design in Delhi at attractive rates and ensure there is no compromise on quality. The websites designed by us meet w3c standards and the content is optimized for SEO as well. Apart from designing new website, we are capable of redesigning existing websites as well.
Wordpress Website Development
WordPress developer in Delhiopt for Vikram Chouhan Delhi Web Designer. We are expert in developing stunning websites using CMS tools like WP and so far we have created hundreds of such sites for our clients.

You can check out the existing WordPress website design services Delhi and see if they can match our rates or not! Just because we offer affordable web design packages it does not mean we cut down on quality. As the most sought after WordPress design company in Delhi we perform stringent quality checks on each site developed by us..
PHP Website Development Service
In web design realm, many technologies pop up and obsolete ones are discarded –over the years. However a, few tools and frameworks in web design have withstood test of time and they are still used abundantly by web developers. One such instance is PHP. If you are looking for a reliable and professional PHP cobmpany in Delhi- you have come to the right place. Vikram Chouhan Delhi Web Designer is your best option in this regard. We have developed plenty of PHP based websites for so many clients- with varying needs as well as budget.
You can get in touch for all types of PHP web development needs. We, as the top php developer in Delhi, ensure the client needs are addrbessed in the best way. You can also check the rates we offer for php software development service in Delhi with what the rivals offer and then make up your mind.
---
Software Development Services
- You may need to use various types of software for your business needs- for sure. However, in certain situations relying only on software made by third party entities may not fulfill your need. In institutions like banks, NBFCs, healthcare entities, travel companies- using in house customized software solutions becomes a necessity. However, you need a top notch and professional minded software developer in Delhi. With Vikram Chouhan Delhi Web Designer, your software needs will be addressed in the best way. We offer comprehensive and customized software development services to cater to client requirements- regardless of company niche or budget.
Contact us for any software development requirements. As the top notch software development company in Delhi we can exceed your expectations. We also offer Competitive pricing and you can check out by comparing with rates offered by other software development services in Delhi. You can be assured of getting solutions checked for bugs and integrity issues.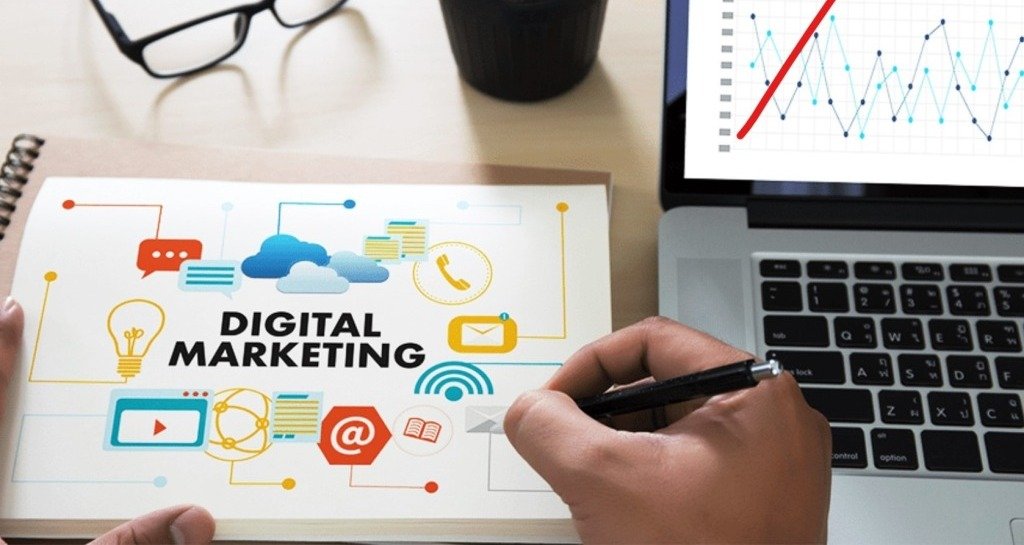 Digital marketing & SEO Services
Nowadays, it is hard to find any business that does not resort to using SEO and digital marketing methods-regardless of niche! However, you cannot be careless in picking the company for such needs. There are so many companies offering SEO and digital marketing in Delhi and you may find it hard to zero in on the right SEO expert in Delhi. You need not worry about this when there is Vikram Chouhan Delhi Web Designer. No other digital marketing expert in Delhi can match our quality of service as well as versatility.
As the top notch seo company in Delhi we offer ethical and newest SEO methodologies. Your site ranking will get a boost and that will be for long term. We also develop specific and customized digital marketing solutions for each of the clients. We are confident that no other digital marketing company in Delhi can match or charges.
Graphics Design Services
While all businesses rely heavily on digital marketing and interaction methods to reach out to the customers- the importance of traditional graphic design has not died. If you want to avail services of the best and reliable graphic designer in Delhi your search ends with Vikram Chouhan Delhi Web Designer. We offer all types of graphic design services for clients having various needs. We have catered to clients hailing from diverse industries so far. Once you seek our service, you are not likely to contact any other agency for these requirements.
We use state of the art design tools and solutions to ensure the client gets superior quality services and end products. Unlike typical graphic designer services in Delhi we take time in analyzing and understanding client needs. You will struggle to find any other agency that can match our pricing as well. Additionally, we offer top notch graphic design training in Delhi.